Alright, let's get started.
I have been living in my new apartment for about a month now. Decorations are currently limited, but hopefully as time progresses I will make it look something like this:
But with a brown love seat, mind you.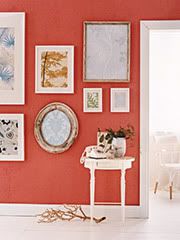 I like this idea of putting cool paper in the frames though I'd space it out between frames with actual pictures in them.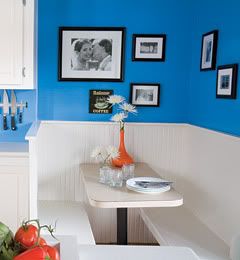 We have a fast food booth in our home that has blue benches and a pink table. Incredible. I know. I'll probably put up some frames like this...maybe. Right now we're having fun decking it out with condiments and a restaurant-style water pitcher.
I also have an old winged-back chair that I need to reupholster... If any one knows how please clue me in lol.
Our closet is getting closer and closer to organized everyday. Ryan's sister, Jen, is making cloth woven baskets for us as a wedding present! I'm very excited to put them to work!
I think we have just enough space to create a tiny entryway to unload. Need: coat rack & bench.
And to end this post: book decorating will have a special place in our home.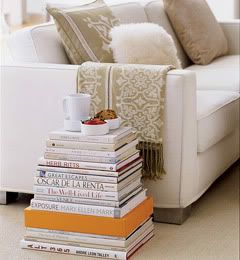 Thanks for stopping by!
Mandy