My family and I went to see the Blue Man Group last week
and it was, as they say, righteous.
Here's muh familia/amigos given our gangsta sign 'corndog'
There was a lot more comedy in the show
and a little less music than I expected.
I think I'd have like it reversed.
Or maybe I should've just hired this guy: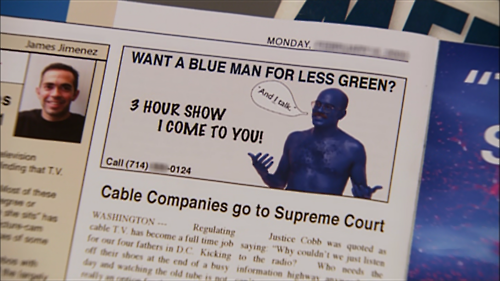 But frealz it was tons o'fun.
Then,
Ally and I got lost on the way back to her car and ran into a blue man!
Also, I wore my new spider web tights bc I didn't wear them before Halloween
but figured if I wore them the week of I'd be safe.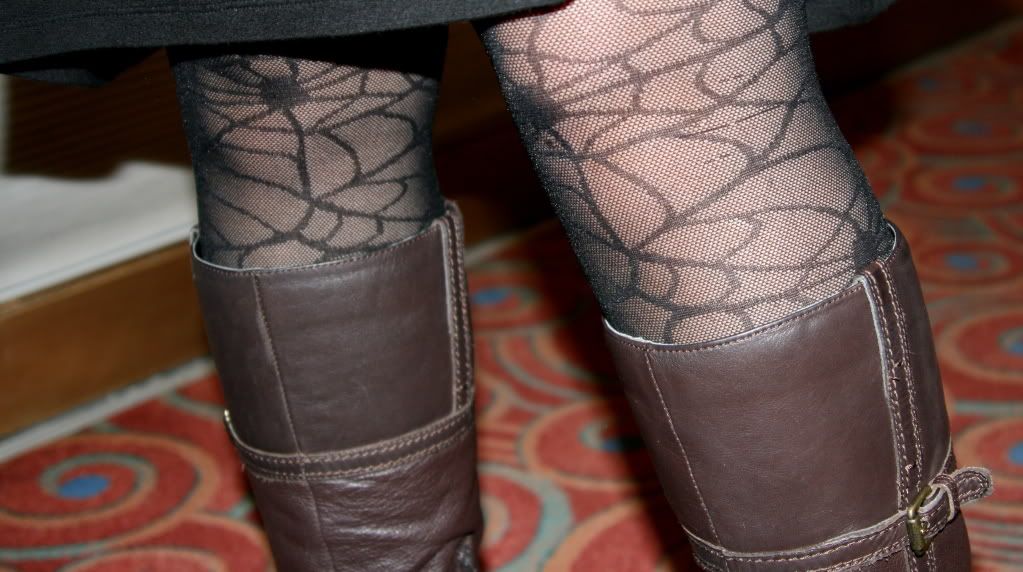 I'm pretty bummed to have to shelve them for another year.
#firstworldproblems