I've been meaning to post pics from the midnight showing of HP!
Are you tired of hearing about HP yet?
Hope not cuz I still have at least one post left in me after this.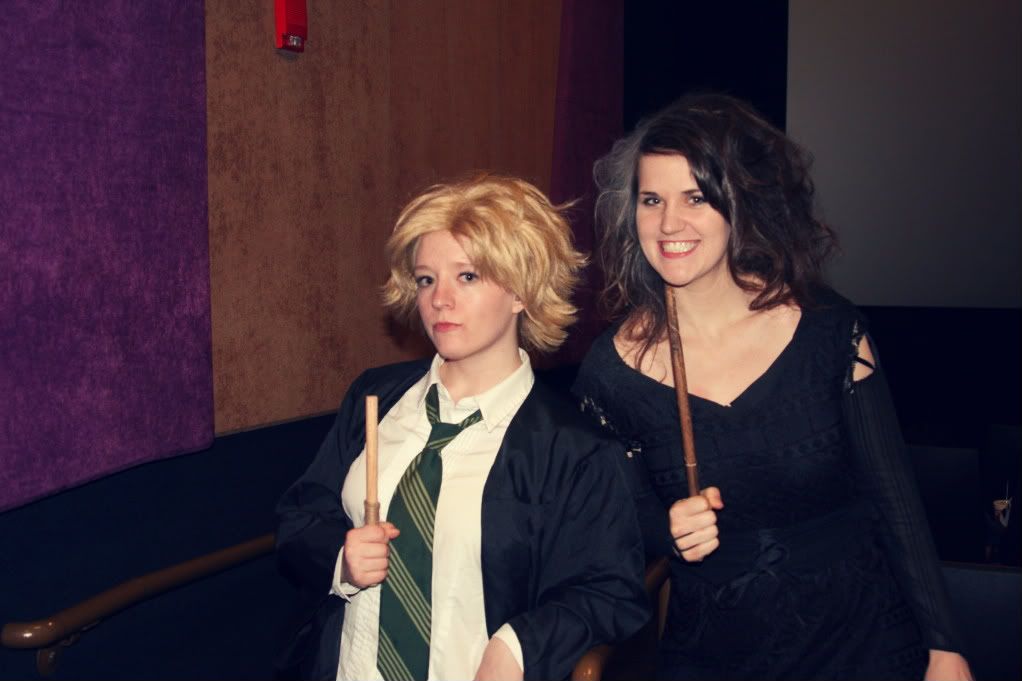 As you can see, I went as Meg Ryan as Draco Malfoy.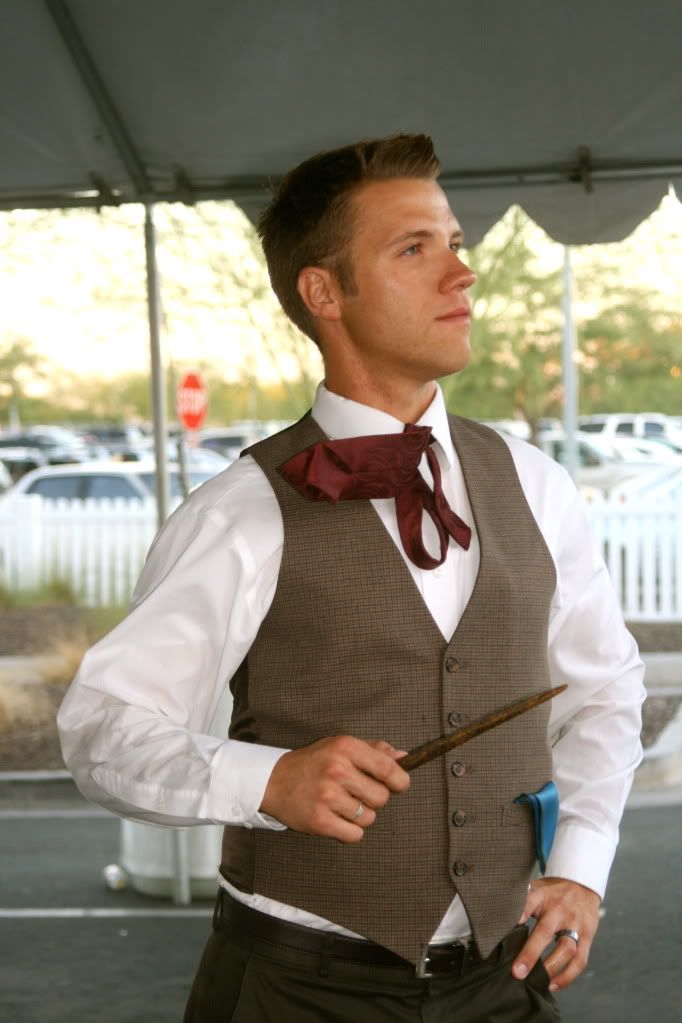 And Mr. Fox went as Gilderoy Lockhart!
Lot's of kids used their magicalness
to transform into unconventional characters: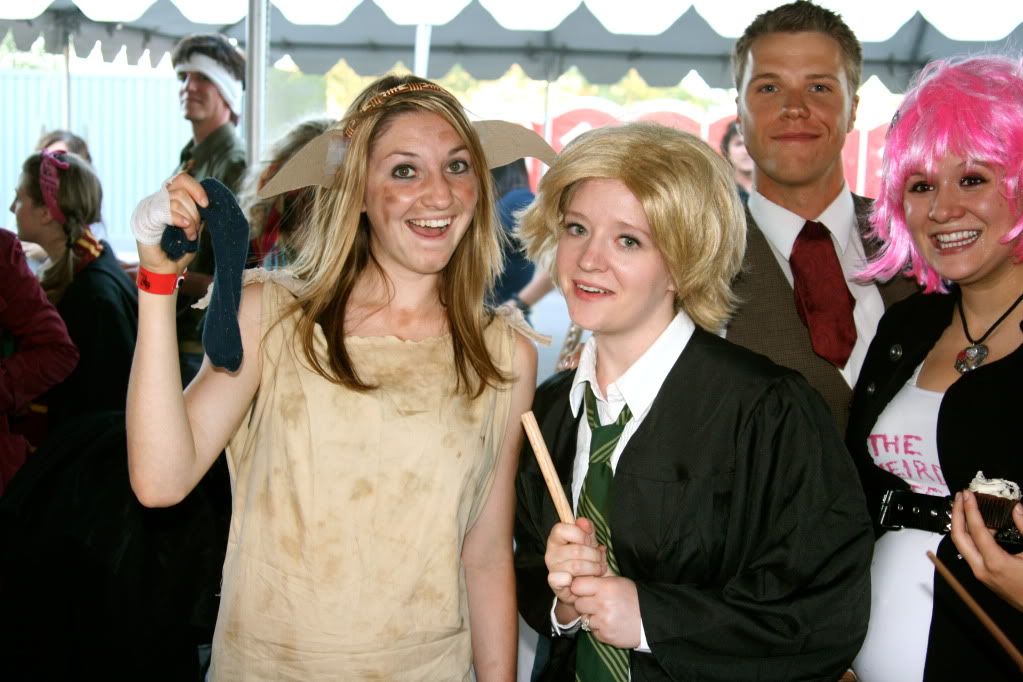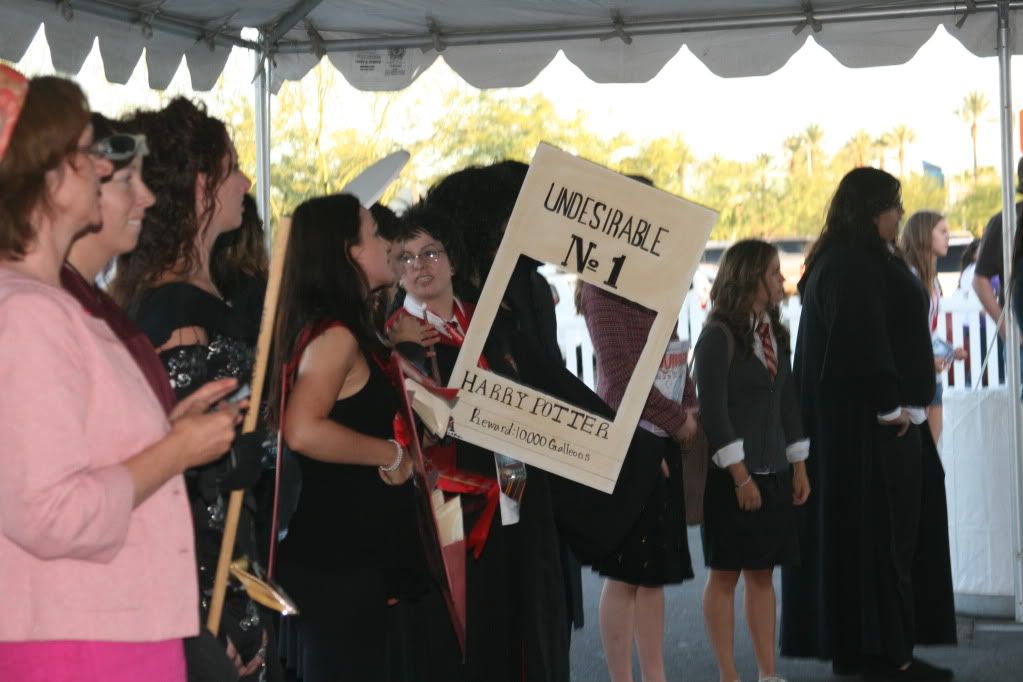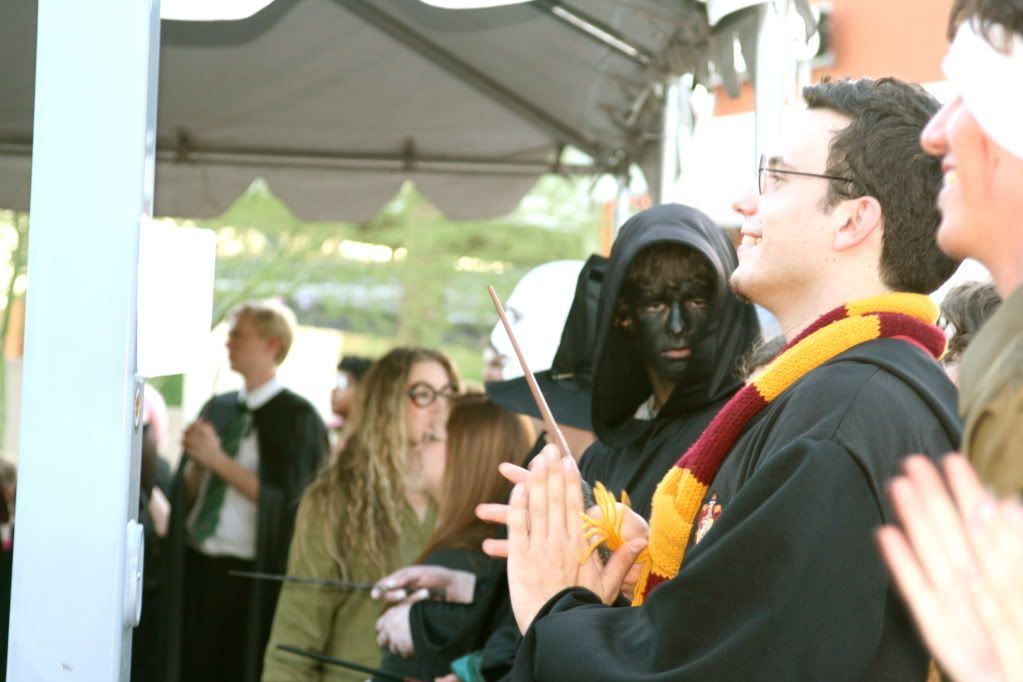 Most of our group: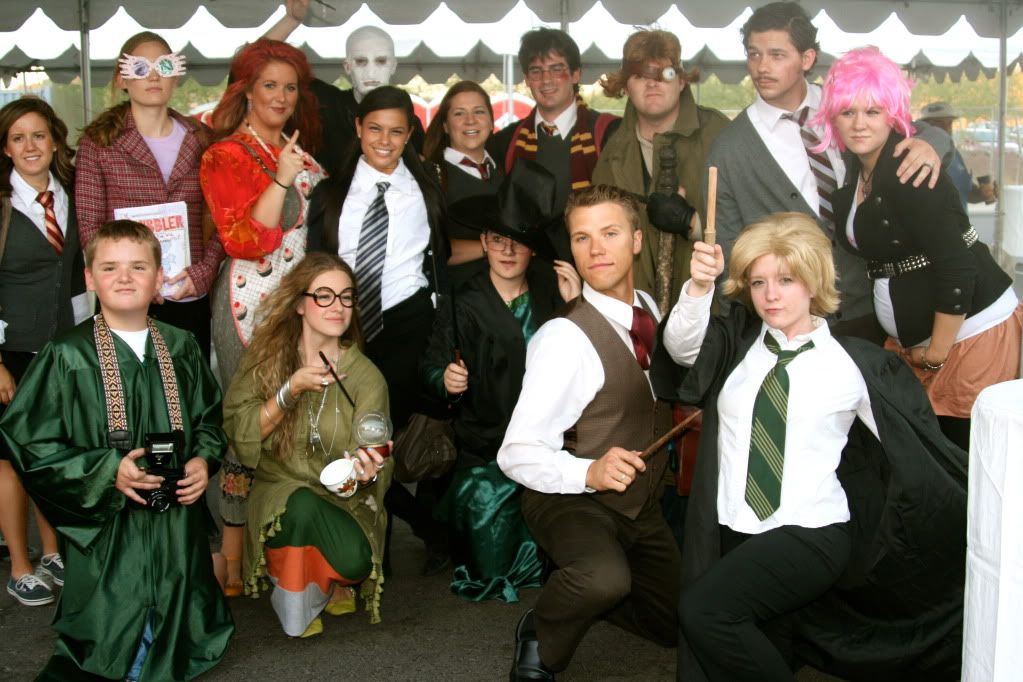 Our group was so razmatzz that one guy won an ipod and another a mountain bike!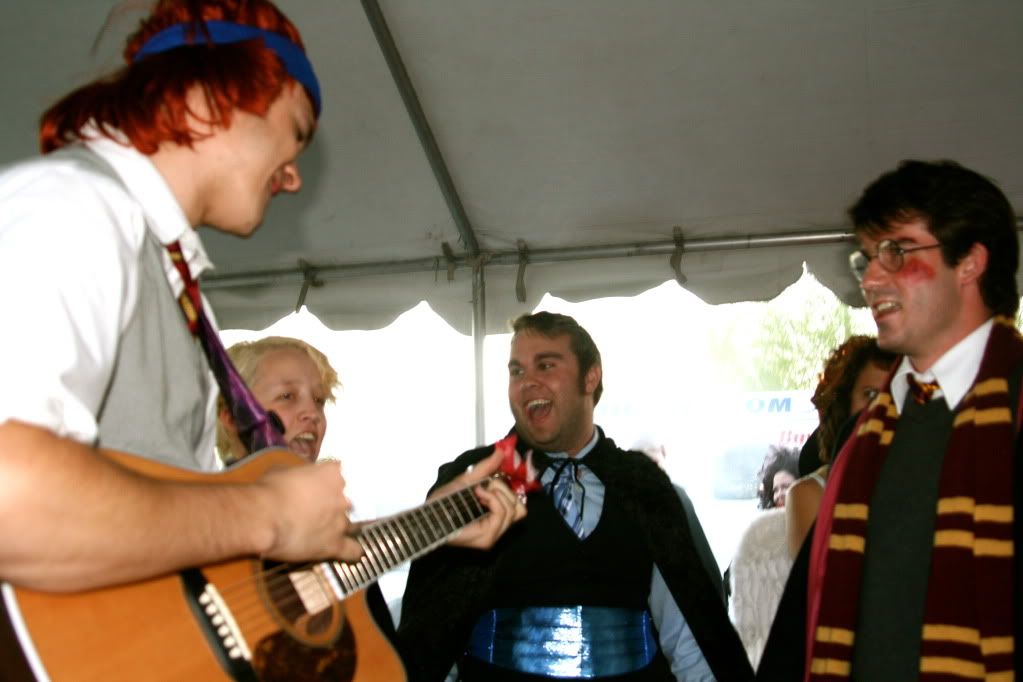 And people even sang for us!
Then there were festivities
like AVPM:
*floo powder powder*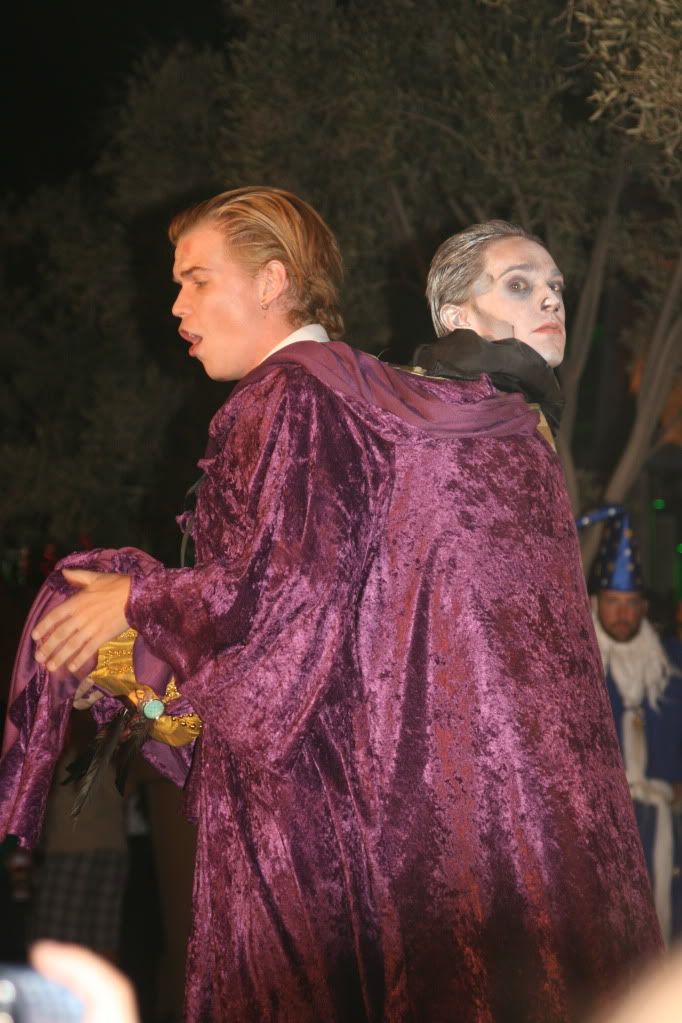 Quirrell was played by one of my old ESR improv buddies!
All in all it was a tasty night.
I'm glad the movie only focused on very few chapters
so it had time to breathe, develop, and implement good comedic timing.
It still had its....blerg moments,
but I stayed awake and enjoyed it!

Mischief Managed!